Slow Down a Little!
live the four corners of the United States on a scooter
~|~
a journey in which 'a bold undertaking' is damn understatement
~|~
The Pioneer Ride
RIDEiculous is not your average adventure
~|~
10,000 miles of back road wanderlust to the four corners of the lower 48
on a Scooter so small it is not allowed on the American Interstate System
~|~
No Highways | Few Rules | Few Problems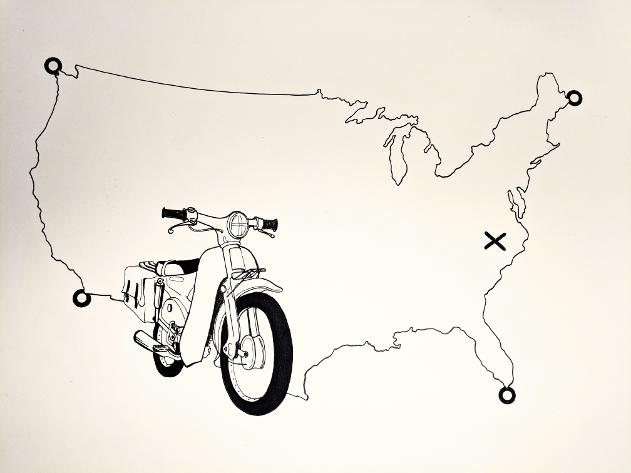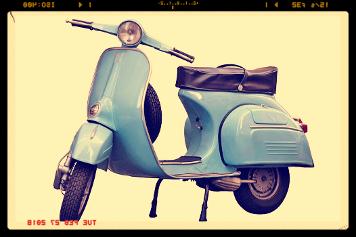 as told in 2011 by a pioneer of this journey after extensive research
~|~ usingGoogle Maps & pen/paper
math to
budget ~|~
"preparations for my 1981 C70 at optimum running condition before the journey ~ordered new rings and gaskets to rebuild the engine, new chain and sprockets, new rear tire (and spare). Hopefully I find some panniers"
~|~ 1200 miles from nc to maine
~|~ 3800 miles from maine to washington
~|~ 1500 miles from washington to so cal
~|~ 2900 miles from so cal to florida
~|~ 1000 miles from florida to nc
Total: 10,400 miles ~|~ call it 10,000 or 11,000
you will get lost | you will get sidetracked | over-estimate
~|~ these are guesses ~|~

10,000 miles | 100 MPG (Google it) 100 gallons of gas (math again) assuming you burn more on uphills and save on downhills
factor $3.00/gallon = $300/gas | Not bad for a stroll around the US
math sucks so you should take this info with a grain of salt
plus a rim of salt on a shot
~|~
Event Cost will be provided to *serious inquiries only
*this means folks who already have an idea of what the logistics, venue costs, permits and fun wranglers pay to make sure you have a great time at the beginning and ending of such an adventure
~|~ with a few take-away's, of course ~|~
~|~
© Copyright RIDEiculous 2018

Who would plan such a thing? ~|~ someone with a funky variety of life experiences like these
thru-hiked the Camino de Santiago

bicycled USA from Chicago to L.A. via Route 66

explored Uluru, Australia | on a camel

survived being lost in the Costa Rica jungle

hiked glaciers in New Zealand

left for dead in a Mexican prison (sort of)

drove a small car |

Suzuki Alto | 10,000 miles from England to Mongolia in the infamous adventure

The Mongol Rally

multi-state chili cook-off champion

champion cook in other specialties

twice

won Pillsbury Pie championship

creates real life treasure hunts for $$$$$$$

has solved treasure hunts

completed over 30 triathlons, an Ironman

and two half-Ironman distances

0331 veteran of the United States Marine Corps

8 time competitor in one of the craziest gravity car races on earth, The Kirby Derby in Raleigh

25+ year "member" of the Hash House Harriers